Island of Gozo Private Tour (9 hours)
Duration: 9 hours
from 1 to 3 persons - 445 Euro
from 4 to 8 people - 480 Euro
9 or more - upon request
A trip to the Malta's sister island Gozo even for locals is an adventure. So why don't you follow their example and set up for the private day tour to Gozo?
After a 20-minutes ferry crossing we will find ourselves in a different world – Gozo is more tranquil than Malta, and life here is less sophisticated and goes according to long-established traditions and customs.
Gozo is an island of legends and during our private excursion we will be mentioning some of them, especially the most famous one, which declares that Gozo was the home of the sea-nymph Calypso. And you can visit her cave!
There are a good number of very interesting landmarks and, thanks to the small size of the island, during our private tour we can visit most of them: the basilica Ta'Pinu – internationally known as a place of pilgrimage; the Inland Sea – fantastic cliff-encircled bay and the Azure Window – a natural window-shaped rock; an impressive pair of megalithic temples of Ggantija...
We will stop at the capital of Gozo – Victoria (Rabat), where we can visit the Citadel and Cathedral of Gozo. For lunch we can stop at one of the fishing villages or you can sample some traditional local dishes such as local cheese, olives, rabbit at a typical restaurant located in the Citadel.
Reviews
Ваш отзыв будет первым!
All reviews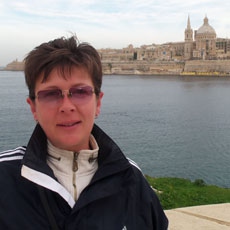 I would be very grateful if you would send us your feedback about the tour!
Send my review